CPCWHS1001 – Prepare to work safely in the construction industry (White card)
GL Training has been delivering quality training to the Gold Coast and Northern Rivers communities since 2014. Our innovative approach to training has led us to offer different course structures, by breaking down old barriers of traditional training methods allowing us to develop a training plan for your individual experience level and learning ability.
Whether you are an experienced Tradie or just starting out in the industry, everyone needs a General Construction Induction Card to work on a building site in Australia. Our course will give you the knowledge you need to work safely and identify, assess & control hazards when you are on site.
**This course must be delivered via Face to Face learning at our Carrara Campus and is not offered via online delivery mode**
Course Details
CPCWHS1001 – Prepare to work safely in the construction industry
Duration – 1 day – Face to face delivery
07:00am – 1:30pm
Price – $110.00
Must provide 3 forms of Identity as per State Regulator requirements  – Click here for details
Theory course with a practical exercise at the completion of the course
Upon successful completion of this course you will be issued a nationally recognised construction induction card (white card)
GL Training requirements
Must have a valid USI Number – Click here to find your USI
Must have enclosed footwear
Must arrive and be ready for course to start at 07:00am
What is covered in this course?
Identify OHS legislative requirements
Identify construction hazards and control measures
Identify OHS communication and reporting processes
Identify OHS incident response procedures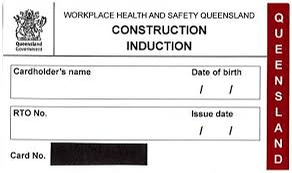 Prepare to work safely in the construction industry
Name
Date
Time
Location
Available Spaces
Cost
Non-funded
CSQ funded
Prepare to work safely in the construction industry
26 September 2023
07:00 am –
02:30 pm
8 Ryecroft street Carrara
2
$110.00

Prepare to work safely in the construction industry
5 October 2023
07:00 am –
02:30 pm
8 Ryecroft street Carrara
7
$110.00